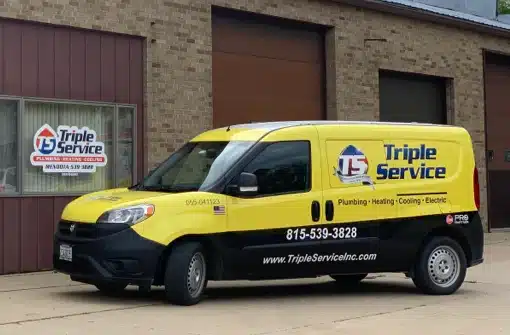 Here for All of Your Camera Inspection Service Needs
When you need Camera Inspection services, trust the experts at Triple Service Inc. Our technicians have the skills, knowledge, and tools to fix most Camera Inspection problems on the spot.
When your Triple Service Inc technician arrives at your home they will explain all of your options before starting repairs so you can make informed decisions before any work begins. We service and repair most brands of equipment, so you can trust us to perform a professional Camera Inspection job.
We're not happy until you're happy.
Book Online
Book Online
Why Choose Triple Service
Expert advice from professional, licensed & certified technicians
Flexible scheduling, ask about same-day service
Upfront pricing - you'll never pay more than you're quoted
Get the Reliable, High-Quality Plumbing Camera Inspection Experts You Deserve!
We offer a full line of installation, drain clearing, rooter services, hydro-jetting services & repair that your home plumbing system may require, no matter the problem or time of year. You can count on the trusted professionals at Triple Service Inc for exceptional service & quality craftsmanship.
Book Online
Book Online

Our Mendota, IL Drain & Sewer Services
Why Do Residents Request Plumbers for Camera & Video Inspections?
Nothing is worse than finding yourself in a situation in which you have a stubbornly clogged drain, low water pressure in your shower, or worse yet – sewer coming back up from your toilet. No need to fret! Triple Service Inc not only knows how to fix the problem, but also has the equipment to pinpoint & inspect your entire plumbing network with ease. If you're experiencing any of the following with your plumbing or drains, give Triple Service Inc a call today to schedule your plumbing camera inspection:
Know Exactly What is Clogging Your Plumbing
Your water main or sewer line may have any number of issues that are causing it to be blocked. Before you go through the hassle of digging up and repairing the issue, know exactly what you're dealing with by scheduling a plumbing camera inspection with Triple Service Inc. A plumbing camera inspection can detect whether you're dealing with a tree root infiltration; a broken, cracked, or collapsed pipe; major blockage of grease, sediment, or paper; or sagging pipes, causing buildup & eventual blockage. Call the Mendota, Illinois plumbing camera inspection experts today!
Lost Item Retrieval
You think & hope it will never happen to you, but know that Triple Service Inc is there when it does! If you lose a valuable or sentimental item down your drain, Triple Service Inc is in your neighborhood. We can save you time & money by helping locate your missing item within your plumbing system with a camera inspection from one of our expert plumbers.
Planning a Bath or Kitchen Remodel? Ensure Your Plumbing Can Handle the Upgrade with a Camera Inspection
Are you looking to remodel your kitchen or bathroom with new plumbing additions? This inevitably means additional water & waste flow going through plumbing system. Before any work is started, ensure your system can handle the additional work by having it examined with a camera or video inspection. Schedule your plumbing camera inspection today with an expert Triple Service Inc plumber.
Before You Move into Your New Home, Have the Plumbing Inspected
Exploring potential new homes? Ensure you don't inherit a plumbing nightmare waiting to happen. Call a Triple Service Inc expert plumber today to schedule a plumbing camera inspection for your new dream home.
No matter the problem, our camera inspection plumbers will determine what needs to be repaired before any work is done, so you know exactly what solution is best for your home's plumbing & drains.
Professionalism You Can Count On | Illinois's Best Local Plumbing Camera Inspection Services
With our highly-skilled plumbers & upfront pricing, you can trust the local Mendota, IL experts at Triple Service Inc for 100% satisfaction guaranteed on all Plumbing Camera Inspection Services.
Book Online
Book Online
Serving Families in the Greater Mendota Area
All Service Areas