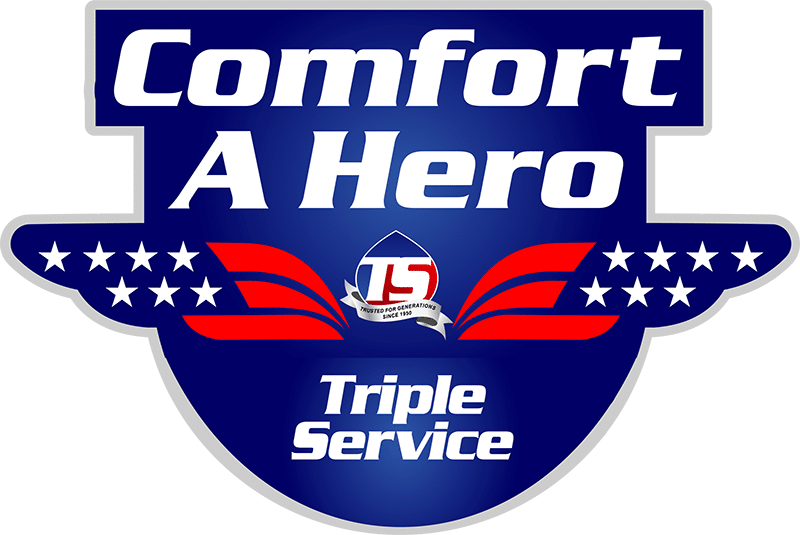 6th Annual Comfort a Hero Program
As a third-generation owner in a company based on trust and community, we were honored to once again team up with Rheem and Starved Rock Media to give away a complete home comfort system with installation to a deserving active military person or veteran.
On November 9th, 2023, we celebrated our local veterans and active Military. Thank you to all who attended this year's event!
Comfort a Hero 2023 –
Aaron Williams
Triple Service Plumbing, Heating, Cooling & Electric, 96.5 the Wolf and 103.9 WLPO team up for our 5th annual Comfort a Hero promotion. Triple Service owners Gabe & Michelle Wade and Starved Rock Media believe in giving back to the communities we serve. This promotion is one way we can recognize and reward an individual in need who has or is serving our country. After going through all the entries, three finalists were chosen. Triple Service visited their homes and decided this year's winner is Aaron Williams from Streator.
Aaron's dad nominated him, saying: "Aaron is my hero because of who he is and what he's overcome to be the man he is today. Aaron is a veteran of the United States Marine Corp, having spent 4 years in active duty. Primarily due to his experiences as a Marine and because of other young adulthood life experiences, he began struggling with varying levels of anxiety and panic attacks. Through those struggles, he tried to battle his way through but developed a dependency on alcohol and into alcoholism.
I have always cherished the knowledge of Aaron's service in the USMC and what it meant to him as well as to all of the members of his family. Yes, he's had his struggles, but with his determination and efforts to succeed, he has finally done so. Along the way, he's earned my respect and all of my love and he's not only my son, my hero but he's also become my best friend."
Play Interview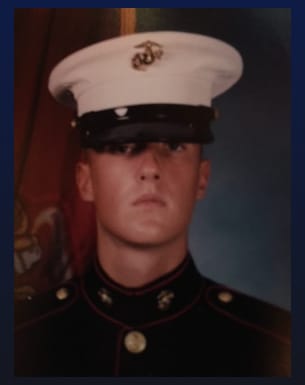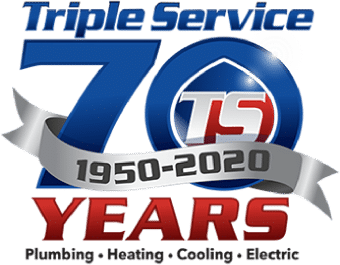 100% Satisfaction Guaranteed
We guarantee that you will be 100% satisfied with the comfort systems we install. If you're within 1 year of service and something isn't working, we'll come out and do what needs to be done to fix it, so you and your family are comfortable.
No Lemon Guarantee
We strive to install the very best heating and cooling equipment in your home. If the compressor in your new outdoor air conditioner or the heat exchanger in your new furnace fails within 5 years of installation, we'll replace it free of charge.
Total Comfort Guarantee
Your comfort is of the utmost importance to us. We guarantee that we will install equipment that will help you heat and cool your home to temperatures that are reasonable. If you can't, we'll work on it until you can.
Property Protection Guarantee
Your home is your castle and we promise to keep it safe and clean for you. Our employees have all passed criminal background checks and are drug free. When they're in your home, they'll take the precautions necessary to keep things clean.
Serving Families in the Greater Mendota Area
All Service Areas