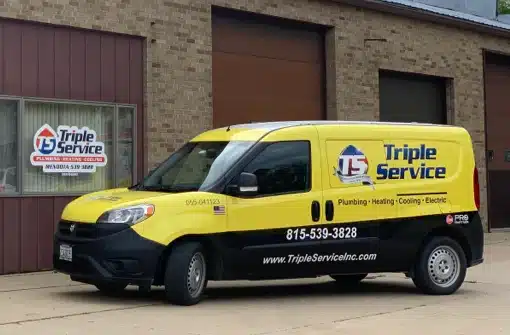 Here for All of Your Water Well Maintenance Needs
When you need Water Well services, trust the experts at Triple Service Inc. Our technicians have the skills, knowledge, and tools to fix most Water Well problems on the spot.
When your Triple Service Inc technician arrives at your home they will explain all of your options before starting repairs so you can make informed decisions before any work begins. We service and repair most brands of equipment, so you can trust us to perform a professional Water Well job.
We're not happy until you're happy.
Book Online
Book Online
Why Choose Triple Service
Expert advice from professional, licensed & certified technicians
Flexible scheduling, ask about same-day service
Upfront pricing - you'll never pay more than you're quoted
Get the Reliable, High-Quality Backflow Testing & Plumbing Professionals Near You Today!
We offer a full line of installation, maintenance & repair that your home plumbing may require, no matter the problem or time of year it is. You can count on the trusted professionals at Triple Service Inc for:
Expert advice from professionally licensed & certified technicians
Upfront pricing – you'll never pay more than what's quoted
Customer commitment & satisfaction guarantee on any work we do
Ask about our same-day-service availability
Trusted by over 381+ reviewers in your area
Book Online
Book Online

Our Mendota, IL Drain & Sewer Services
What Is Backflow?
Backflow is the undesirable reverse flow of water from any source into the distribution pipes of the city water system. Backflow can cause very serious problems to our drinking water.
Sometimes, there are pressure changes in the pipes that can actually cause that water to flow backward and seep into the main water supply line. Water pressure changes are not uncommon.
Backflow can happen when there's a break in the main water line or when a fire hydrant is in use. During these types of events, water pressure is lost and the water is no longer being pushed in a forward motion to your home and it will flow backward into the city water lines.
When this happens, the water flowing backward can contaminate the public drinking water supply with fertilizers, pesticides, human waste, soap from sinks, dishwashers, showers and chlorine from swimming pools and spas. That's when a backflow prevention system does its job: Preventing backflow.
What Is A Backflow Preventer?
Water enters your home from the city's main water supply line. That water entering your home should only flow in one direction…into your home. A backflow preventer is a device that's installed on your home's water pipes that allows water to flow in one direction but never in the opposite direction. Its only job is to prevent drinking water from becoming contaminated due to backflow.
How Does A Backflow Prevention System Work?
Backflow prevention systems are devices that only allow water to flow in one direction. It's like a one-way gate allowing water from the city's water supply to flow into your home's water lines but stops water any time it starts to flow backwards into the main water supply.
At Triple Service Inc, we recommend you have a backflow preventer installed anywhere incoming water and wastewater might be cross-connected.
Newer homes may have backflow preventers on certain water lines. In order to know for sure whether your home has proper backflow preventers set up, we suggest scheduling an appointment to have one of our skilled plumbers inspect your home's water system. If backflow preventers are needed, we will provide you with solutions to keep your drinking water safe from contamination.
At Triple Service Inc we are backflow prevention experts. If you have questions or would like more information on backflow prevention, give us a call we're always happy to help.
Schedule a Comprehensive Backflow Testing & Prevention Service Near You in Mendota, IL
Schedule your backflow testing & prevention service today at an affordable cost & ensure your home plumbing systems are running smoothly!
Book Online
Book Online
Serving Families in the Greater Mendota Area
All Service Areas