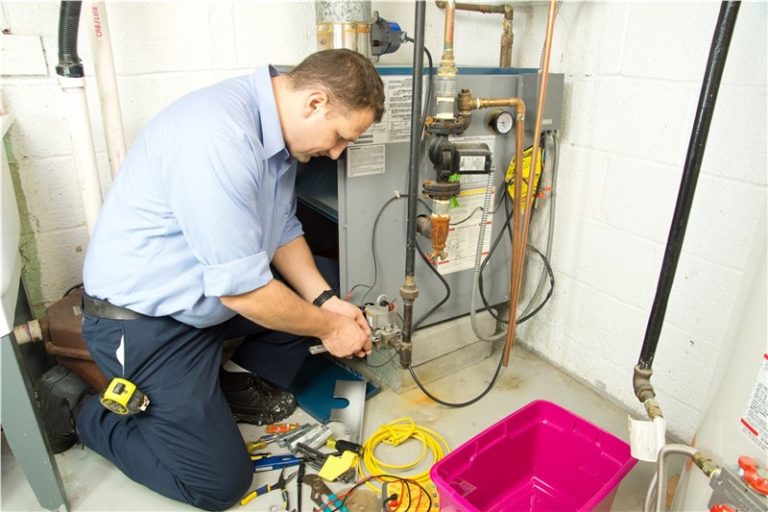 Getting You the Hot Water You Need
At Triple Service, we understand the vital role a properly functioning hot water heater in Mendota, IL plays in the daily comfort of your home or business. As your trusted local plumber, we take pride in offering comprehensive water heater services to ensure you have a reliable and efficient hot water supply year-round.
Whether you're in need of repairs, maintenance, or a new installation, our team of skilled Mendota water heater experts is dedicated to delivering high-quality solutions tailored to meet your specific needs. Call us today!
Book Online
Book Online
Why Choose Triple Service
Expert advice from professional, licensed & certified technicians
Flexible scheduling - ask about same-day service!
Upfront pricing - you'll never pay more than you're quoted
Our Mendota Water Heater Services
With years of experience in the plumbing industry, Triple Service has built a reputation for excellence in Mendota water heater services. Our skilled technicians are well-versed in handling a wide range of water heater makes and models, utilizing their expertise to diagnose issues accurately and implement effective solutions. From minor repairs to complete system replacements, we have the knowledge and skill set to keep your water heater operating at peak performance.
Reach out to us when you need any of the following when it comes to your hot water heater in Mendota, IL or the surrounding area:
Book Online
Book Online

Our Mendota, IL Plumbing Services
Is Your Mendota Water Heater in Need of Repair?
Your water heater in Mendota, IL may still be providing hot water, but there are common issues that the professionals at Triple Service Inc know to look for that can be solved with quick repairs. Contact the team at Triple Service today for a water heater diagnostic.
Do You Need Mendota Water Heater Maintenance?
Winter is always just around the corner, and when it arrives you need to be sure that your Mendota water heater is working, is efficient, and is supplying all the hot water you need. That's why it is important to have your water heater serviced with an annual tune-up. Give us a call to get your water maintenance scheduled before the temperatures drop.
Considering Having a New Water Heater Installed in Mendota?
No matter what your hot water needs are, the experts at Triple Service Inc will provide a professional assessment before any work is done to determine the best water heater for your home. You'll know exactly what solution is best, and most affordable, for your needs. Schedule a water heater installation today with the pros at Triple Service.
Tankless Water Heaters in Mendota, IL
Demand-type or instantaneous water heaters, also known as tankless water heaters, provide hot water only as it is needed. They don't produce the standby energy losses associated with storage water heaters, which can save money. If you need help with a tankless water heater in Mendota, or are thinking of switching to one, reach out to us today!
Contact the Mendota Hot Water Heater Experts for Help!
Whether you're facing a water heater emergency or seeking routine maintenance, Triple Service is your reliable partner for hot water heaters in Mendota, IL. Contact us today to schedule a water heater service, and experience the difference of working with a plumbing company that prioritizes your comfort and satisfaction!
Book Online
Book Online
Serving Families in the Greater Mendota Area
All Service Areas