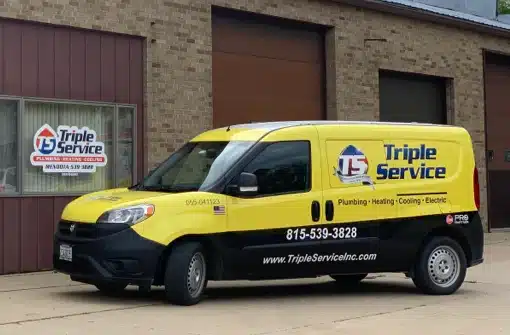 Triple Service Inc is Here for All of Your Rooter Service Needs
When you need Rooter services, trust the experts at Triple Service Inc. Our technicians have the skills, knowledge, and tools to fix most Rooter problems on the spot.
When your Triple Service Inc technician arrives at your home they will explain all of your options before starting repairs so you can make informed decisions before any work begins. We service and repair most brands of equipment, so you can trust us to perform a professional Rooter job.
We're not happy until you're happy.
Book Online
Book Online
Why Choose Triple Service
Expert advice from professional, licensed & certified technicians
Flexible scheduling, ask about same-day service
Upfront pricing - you'll never pay more than you're quoted
Get the Reliable, High-Quality Rooter Experts You Deserve, at a Reasonable Cost
No matter the problem or time of year, we can come to your aid. You can count on the trusted rooter professionals at Triple Service Inc for:
Expert advice from professionally licensed
Customer commitment & satisfaction guarantees on any work we do
Ask about our same-day-service availability
Trusted by 381 reviewers in your IL area
Book Online
Book Online

Our Mendota, IL Drain & Sewer Services
What are Signs of a Clogged Drain in Need of Rooter Service?
Nothing is worse than finding yourself in a situation where you have sewage coming back up from your toilet, sink, bathtub, or shower. Don't fret! Triple Service Inc will save the day by clearing your drain problem at a reasonable cost. If you notice any of the following, a problem may be present in your sewer or water line & it's time to call the professional plumbers at Triple Service Inc for a drain cleaning rooter service:
Does Your IL Home Have Multiple Backed Up Drains?
If one or more drains are backed up in your house, water flow does not have a clear path & likely will start to back flow, if it has not already. It's best to catch the problem now before it escalates, so call the rooter experts at Triple Service Inc to have your drains unclogged ASAP.
Has Sewage Started Flowing Back Through Your Drains?
Clogs can often be forced deeper into your piping, where they eventually end up in your sewer line. The sewage then cannot flow properly into the sewer system, so with nowhere to go, the sewage flows back through your kitchen & bathroom drains. Before the mess occurs, call your IL rooter experts at Triple Service Inc to unclog the blockage.
Mainline Drains in Your IL Home Slower Than Usual?
Water pooling at your feet in the shower? Sink water pooling or not flowing quickly? It's likely your drain has an obstruction. You may have some luck clearing it yourself, but most drain blockages leave debris & residue which is best left for the expert rooter plumbers at Triple Service Inc to professionally clean.
Bad Smells & Localized Odor Coming from Your Drain?
Are you noticing an unpleasant stench around an appliance such as your tub or sink? If it's not the trash, chances are you have a buildup of food, organic waste, or other smelly materials in your drain that need to be cleaned out.
No matter the problem, our mainline drain clearing rooter technicians will determine what needs to be repaired before any work is done, so you will know exactly what rooter solution is best for your home's drain, at an honest cost.
Schedule a Comprehensive Rooter Drain Cleaning Service Near You
Is one or many of your home drains experiencing issues? Triple Service Inc is the trusted name in Mendota, Illinois rooter drain cleaning near you.
Schedule your rooter service today & ensure your drains are clear and clean!
Book Online
Book Online
Serving Families in the Greater Mendota Area
All Service Areas