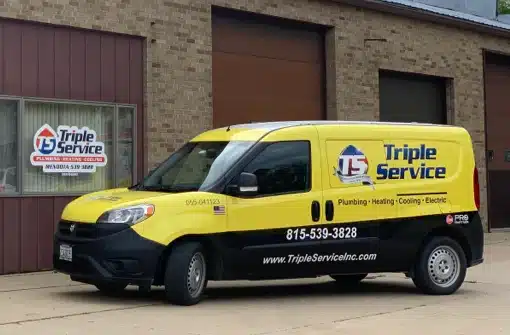 Here for All of Your Car Charger Installation Needs
When you need Car Charger services, trust the experts at Triple Service Inc. Our technicians have the skills, knowledge, and tools to fix most Car Charger problems on the spot.
When your Triple Service Inc technician arrives at your home they will explain all of your options before starting repairs so you can make informed decisions before any work begins. We service and repair most brands of equipment, so you can trust us to perform a professional Car Charger job.
We're not happy until you're happy.
Book Online
Book Online
Why Choose Triple Service
Expert advice from professional, licensed & certified technicians
Flexible scheduling - ask about same-day service!
Upfront pricing - you'll never pay more than you're quoted
What Are The Benefits Of Having An EV Charger At Home?
If you have an electric car, there are several reasons to consider installing an EV charging station at home. Most notably, having an at-home EV charging station means never having to stress about finding a charging station before your car's battery runs out. Other benefits include:
Convenience — Having an EV charging station at home provides the ability to charge your electric vehicle at your convenience, allowing you to plug it in at night to have a fully-charged car ready to go in the morning.
Faster Charging — Public charging stations can be slower than home chargers, which is especially inconvenient if you have to wait for another driver to finish charging their car before you.
Cost Efficiency — Many public EV charging stations require payment either by the hour, the kilowatt-hour, or with a set session or subscription fee, which makes having an at-home EV charging station a cost-effective alternative.
Increased Home Value — As electric vehicles become more popular, in-home EV charging stations are becoming more and more appealing, and can thus increase the value of residential properties.
If you need an at-home EV charger for your electric car in Mendota, look no further than the professionals at Triple Service Inc. We can install EV chargers right in your garage or driveway so you can enjoy convenient, efficient charging anytime.
Book Online
Book Online

Our Mendota, IL Electrical Services
Who Can Install a car charging station in my Mendota home?
So you recently purchased an electric vehicle and need to be able to charge it. Congratulations! Your electric vehicle will be a purchase you'll love for many years to come! It will save you a lot of money over the long run. But due to your vehicle now being electric, you no longer need to fill up your tank. Now charging up is something you need to do. You could do this at a supercharger, but installing an Electric Car Charging Station in your home is a much more convenient option. Contact the experts at Triple Service Inc to help you pick out, install, or repair your Electric Car Charging Station today.
No matter the problem, our electrical installation electricians will determine what needs to be replaced before any work is done. So you know exactly what solution is best for your home electrical system.
Schedule a Comprehensive Electric Car Charging Station Evaluation Near You
Is your home's electrical experiencing issues? Triple Service Inc is the trusted name in Electrical install services near you.
Schedule your Electric Car Charging Station Installation & replacement cost estimate service today & ensure your electrical system is running smoothly all summer long!
Book Online
Book Online
Serving Families in the Greater Mendota Area
All Service Areas