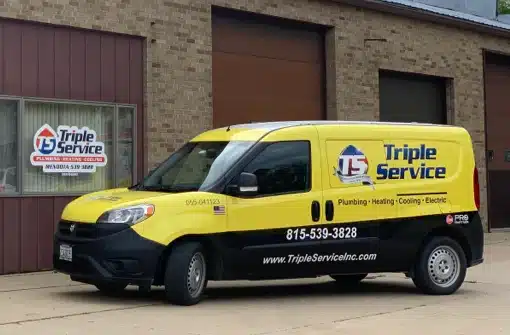 Here for All of Your Boiler Maintenance Needs
When you need Boiler services, trust the experts at Triple Service Inc. Our technicians have the skills, knowledge, and tools to fix most Boiler problems on the spot.
When your Triple Service Inc technician arrives at your home they will explain all of your options before starting repairs so you can make informed decisions before any work begins. We service and repair most brands of equipment, so you can trust us to perform a professional Boiler job.
We're not happy until you're happy.
Book Online
Book Online
Why Choose Triple Service
Expert advice from professional, licensed & certified technicians
Flexible scheduling - ask about same-day service
Upfront pricing - you'll never pay more than you're quoted
Triple Service Inc: The Boiler Tune-Up Experts Near You
We offer a full line of installation, maintenance & repair that your home Boiler system may require, no matter the problem or time of year. You can count on the trusted professionals at Triple Service Inc for exceptional service & quality craftsmanship.
Book Online
Book Online

Boiler Maintenance Services
No matter whether you have an electric, gas or water boiler, or a combination model, it is imperative that you leave the maintenance of that boiler to a professional. You need to make sure your boiler is working as effectively and energy-efficiently as possible. It's also important that you have your boiler maintained once a year. This identifies small problems before they turn into costly repairs.
At Triple Service Inc, we have provided boiler maintenance services for years. We have the expertise you need to make sure your boiler maintenance is performed correctly, and that your system keeps operating as it should.
When a boiler is not properly checked on a regular basis, that can adversely affect its performance and lead to wasted energy and higher energy bills. Even a small adjustment to your boiler system can result in a savings of 10 percent on your bills – potentially hundreds of dollars a year.
Benefits of the Annual Maintenance Tune-Up
Helps maintain peak efficiency for longevity of your systems
Conserve fuel to save monthly on your utility bills
Could reduce costly and unexpected repairs
Recommended by manufacturers and utility companies
Schedule a Comprehensive Boiler Maintenance Tune-Up Near You
Considering preventative maintenance? A Boiler Tune-Up can help avoid a variety of costly breakdowns. Triple Service Inc is the trusted name in Boiler Tune-Up services near you.
Schedule your boiler tune-up service today & ensure your home boiler system is running smoothly all year long!
Book Online
Book Online
Serving Families in the Greater Mendota Area
All Service Areas