Preparing Your Home for Holiday Guests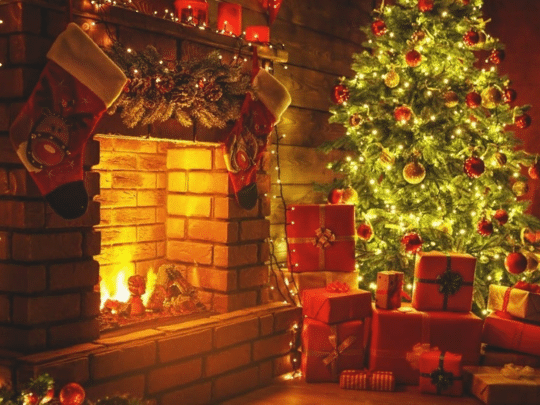 The holiday season is a bustling time filled with joyous gatherings and cherished moments with loved ones. However, amidst the festive cheer, home systems can undergo added strain, potentially leading to unwelcome disruptions.
But fear not! With these proactive steps from Triple Service, you can safeguard your home against potential mishaps, ensuring a smooth and enjoyable experience for your guests.
Continue reading to learn more and don't hesitate to reach out to Mendota plumbing, HVAC and electrical experts if you have questions or need help!
Maintaining Your Heating System
Few things are as inconvenient as a malfunctioning furnace during the holidays. To avoid any discomfort for your guests, prioritize the maintenance of your heating system. Consider replacing the furnace filter and scheduling an inspection by a licensed professional.
Early detection of minor issues can prevent major breakdowns, ensuring consistent warmth throughout your home. Additionally, explore the benefits of air duct cleaning to optimize your heating system's efficiency and even distribution of warmth.
Preventing Plumbing Predicaments
The increased usage of your home's plumbing during gatherings can strain the system. With dinners and celebrations, your garbage disposal may be working overtime, increasing the risk of kitchen sink backups.
Additionally, hosting guests often means added pressure on bathroom plumbing. Address minor issues such as leaky faucets, slow drains, or running toilets beforehand to avert potential emergencies.
Preventative plumbing maintenance now can save you from major disruptions later on.
Additional Home Maintenance Tips
Beyond heating and plumbing, consider a comprehensive approach to home maintenance. Inspect the condition of your home's exterior, ensuring proper sealing of windows and doors to conserve energy. Check smoke detectors and carbon monoxide alarms to guarantee they are in working order, prioritizing your guests' safety.
Mendota HVAC, Plumbing & Electrical Experts Standing BY
At Triple Service in Mendota, we understand the importance of a hassle-free holiday season. Our team offers a complete array of plumbing and heating maintenance and repair services. From furnace check-ups to addressing plumbing concerns, we're dedicated to ensuring your home is guest-ready this festive season.
Prepare your home in advance to welcome your guests with warmth, comfort, and peace of mind. With Triple Service by your side, enjoy the festivities knowing your home is well-maintained and ready for the celebrations ahead. Of course, if any issues arise, reach out to us for help right away!
Need Help?
At Triple Service, we do the job right the first time, offering lasting Mendota HVAC, plumbing and electrical solutions for your home.
Book Online
Book Online
Serving Families in the Greater Mendota Area
All Service Areas