It's Time for Our Annual Comfort a Hero Giveaway!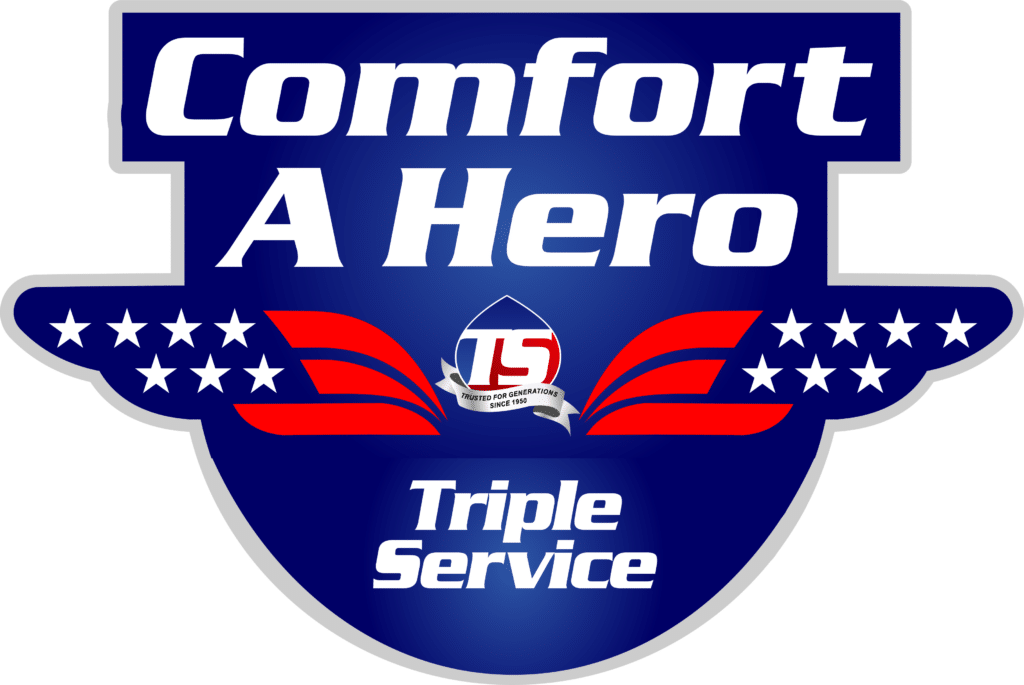 Triple Service Plumbing, Heating, Cooling & Electric is proud to partner with local radio station Starved Rock 103.9 WLPO to host the Comfort a Hero giveaway!
Giving Back
We created this contest as an opportunity to do some good for the community by providing and installing a brand new Rheem home comfort system (up to a $5,000 value) for a deserving former or current armed service member.
For all that those who serve our country do for us, it means a lot to us to be able to provide this token of appreciation and set someone up with a system that will keep them comfortable at home all year long.
Nominate Someone Today!
If you know a veteran or someone in active duty who you think could benefit from winning a new HVAC setup, nominate them today! To tell us why they are a hero that deserves it, submit their story here.
Visit our Comfort a Hero page to learn about last year's winner, Aaron Williams.
The Grand Prize
After reading through all entries and considering all's circumstances, the contest judges will determine whose submitted story merits the grand prize and the complimentary installation done by Triple Service.
We are accepting entries until 11:59 pm on November 13, 2003. The lucky winner will be announced live on air on Monday, November 27, 2023, so be sure to tune in to find out who the Rheem system will go to!
***Participants (and the winner) must be 18 years or older, One entry per person. See other contest rules and information here.***
Keeping You Safe & Comfortable at Home
If you have any questions about our Comfort a Hero giveaway, or need help with your plumbing, HVAC or electrical system, simply give us a call!
Need Help?
At Triple Service, we do the job right the first time, offering lasting Mendota HVAC, plumbing and electrical solutions for your home.
Book Online
Book Online
Serving Families in the Greater Mendota Area
All Service Areas